CHHATTISGARH
Chhattisgarh to launch 'cm pension scheme'
Chhattisgarh Chief Minister Raman Singh announced on Sunday in his monthly radio talk programme 'Raman Ke Goth' that his government has decided to launch Chief Minister Pension Scheme this year.
The scheme is intended to cover roughly three lakh people who have been found to be extremely deprived in socio-economic survey of year 2011. Singh stated that budget provision for scheme has already been made.
In his 31 edition of 'Raman Ke Goth' programme, which was  broadcasted from Raipur station, Singh claimed that his government's schemes are prepared after a thorough discussions and interactions with people in their villages rather than in air-conditioned rooms in secretariat.
He further said that state's annual budget has significantly risen since the state was carved out from Madhya Pradesh in year 2000.
Chhattisgarh's budget in fiscal year 2001-02 was just Rs 5704 crore which has surged to Rs 83,179 crore in fiscal year 2018-19. The rising budget graph is the indicator of development of the state,'' Singh said in his radio talk.
He added that state government has made provisions of Rs 13,480 crore for farmers, which is 29 percent higher than previous year. Rs 20,645 crore has been provisioned for Scheduled Caste and Scheduled Tribe.
Chief Minister said, Rs Rs often paddy bonus distribution in state is talked about. And this year also we will be distributing paddy bonus to farmers as per our promise, but you will be surprised to know that the amount we spend in providing free electricity to farmers is far more than the amount we distribute as bonus, and free electricity will be provided this year as well. This is the reason why Rs 2107 crore has been provisioned for paddy bonus distribution and Rs 2975 crore has been provisioned for subsidized electricity supply to farmers.
Shuchita yojana has been started to provide sanitary napkins to school going girl students. In the first phase, sanitary napkin vending machines were installed in 2000 government schools of 20 districts and three lakh girls have been covered under this scheme. Now this scheme will cover all the high schools and colleges, where 10 lakh girls will be able to avail this scheme.
INTERNATIONAL
World Ocean Summit 2018 concluded in Mexico
World Ocean Summit was held recently in Mexico's Riviera Maya.
It's a chance for business, government and environmental leaders to talk about the problems facing the world's seas and to come up with solutions to protect the planet's vast ocean resources.
UN's environmental director says governments need to take more responsibility for the world's oceans.
·        Maldives Parliament Approved Anti-Defection Bill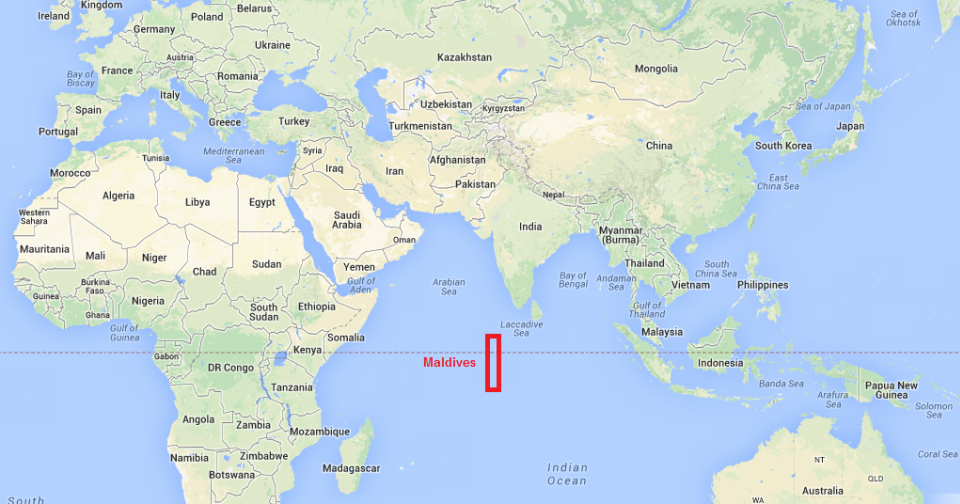 The Maldives Parliament has approved the anti-defection bill with retrospective effect amidst the boycott by opposition MPs.
According to the bill, MPs elected on political party tickets will lose their seat if they leave their party, get expelled, or switch parties.
The bill would take effect from 13th July 2017, meaning that the 12 MPs that switched to the Opposition last year would lose their seats.
The bill was passed with 35 votes as opposition MPs continued to boycott the settings.
NATIONAL
India's first coastal policing academy set up
The Union home ministry recently sanctioned the launch of the National Academy of Coastal Policing (NACP) located in coastal Okha in the newly created Devbhoomi Dwarka district.
It will be created and run by a multi-agency team of paramilitary and defence forces and sharpen the response and skills of the marine forces of multiple states which have sea lines.
·        Union Government To Institute Award For Best Investigators Of Crime
The union government decided to institute an award for carrying out the best investigation of crime for promoting high professional standards among police forces.
The award – Union Home Minister's Medal for Excellence in Police Investigation – will be given to the best investigators of police forces of States, Union Territories, and central investigating agencies.
Based on the average crime data for the last three years, a total of 162 medalswill be awarded every year. Out of these, 137 will be for the states and Union territories and 25 for the central investigating agencies – National Investigation Agency, CBI and Narcotics Control Bureau.
Home Minister to inaugurate International Police Conference on Cybercrime & Terrorism
The Union Home Minister Shri Rajnath Singh will inaugurate the two-day Asia-Pacific Regional Conference of the International Association of Chiefs of Police (IACP) in New Delhi.
The theme is "Challenges to Policing in 2020- How is Cyber Space shaping our approach to Cybercrime & Terrorism, how do we perform within it and take advantage of it".
The regional conference is being organised by the Asia-Pacific World Regional Office (APWRO) of the IACP in partnership with the Intelligence Bureau.
The Director, Intelligence Bureau, as the Chair of APWRO, is the host of the Conference.
The phenomenal growth and influence of Cyber space and Cyber technology have opened new challenges in the field of policing in recent times.
The Conference is mainly focused on holding discussions about the growing interest of various terrorist/ organized groups and radical elements in exploiting the Cyberspace and its advanced technologies for their various heinous crimes and nefarious designs.
·        Prime Minister Narendra Modi to address farmers on March 17 at annual Krishi Unnati Mela
Prime Minister Narendra Modi will address farmers at the annual Krishi Unnati Mela in New Delhi. Briefing reporters in New Delhi, Agriculture Minister Radha Mohan Singh said, the objective of the 3-day mela is to create awareness to farmers about the latest agriculture-related technological developments.
He will also inaugurate the Jaivik Kheti Portal and confer Krishi Karman Award and Pandit Deen Dayal Upadhyaya Krishi Vigyan protsahan awards.
Lakhs of farmers and agriculture scientists will participate in the meal.
During the latest agriculture and allied sector technologies will be displayed at more than 600 stalls.
The main theme pavilion will be based on Doubling of farmers income by 2022.
The theme area will display different kinds of organic farming techniques like natural farming and eco-farming.
CGPCS Notes brings Prelims and Mains programs for CGPCS Prelims and CGPCS Mains Exam preparation. Various Programs initiated by CGPCS Notes are as follows:-