CHHATTISGARH
Five new rly line projects in pipeline: ministry
As many as five new railway line and six track doubling projects are in different stages of execution which fall partly or fully in the State of C'garh, the Union Railway Ministry has informed.
Therefore, 19 projects of new lines and double tracks having a total cost of Rs  23,710 crore are in different stages of execution which fall partly or fully in the State of Chhattisgarh. The aggregate length of these projects is around Rs  2,742 Km.
The project of new railway line with electrification  from Katghora- Mungeli-Kawardha-Khairagarh-Dongargarh Corridor (255 km) besides Katghora to Kartala (22 km) will be implemented at a total cost of  Rs 4821 crore which is being developed by  Chhattisgarh Railway Corporation Limited (CRCL), a Joint Venture Comp of Ministry of Railways and Government of Chhattisgarh.
On the other hand, the Chhattisgarh East Railway Ltd (CERL) and Chhattisgarh East West Railway Ltd (CEWRL) have sought forest land diversion of 26.52 hectares in Raigarh district for laying railway track in the East Rail Corridor  from Kharsia to Gurda and Ghargoda to Gare Pelma in Raigarh district to be used for freight and passenger service, officials informed.
The Proposed rail corridor is being planned in view of very high increase in coal movement and anticipated increase due to construction of thermal power plants in north-west and central India and to facilitate movement of passengers resulting in development of area.
INTERNATIONAL
·        Saudi Arabia Hosts World Chess Games
Saudi Arabiais hosting a world chess tournament for the first time, nearly two years after the country's top cleric issued a religious edict against playing the board game.
The tournament has been named as the King Salman World Rapid and Blitz Chess Championships.
The world's top three chess players from Norway, Armenia and Azerbaijan are participating in the tournament.
India to become fifth largest economy in 2018: Report
India is set to overtake the United Kingdom and France to become the world's fifth largest economy next year, a report said.
Currently, ranked seventh, India will move up to fifth place in 2018 and vault to third spot by 2032, the Centre for Economics and Business Research, a London-based consultancy, said in its annual rankings.
The United States, the world's largest economy, will be overtaken by China in 2030, the report forecast.
·        Three Hundred Eighteen Million Loan Agreement Signed with World Bank for Farmers in Tamil Nadu
The Government of India and the World Bank signed a $318 million loan agreementfor the Tamil Nadu Irrigated Agriculture Modernization Project to promote climate resilient agriculture technologies to improve water management practices and increase market opportunities for small and marginal farmers.
About 500,000 farmers, of which a majority are small and marginal, are expected to benefit from improved and modernized tank irrigation systems.
The $318 million loan from the IBRD has a 5-year grace period and a maturity of 19 years.
Gk bit – World Bank
The World Bank is an international organization dedicated to providing financing, advice and research to developing nations to aid their economic advancement. The World Bank was created out of the Bretton Woods agreementas a result of many European and Asian countries needing financingto fund reconstruction efforts.
It is a group of five unique and cooperative institutional organizations. The first organization is the International Bank for Reconstruction and Development (IBRD) , an institution that provides debt financing to governments that are considered middle income. The second organization within The World Bank is the International Development Association (IDA), a group that gives interest-free loans to governments of poor countries.
The International Finance Corporation (IFC), the third organization, focuses on the private sector and provides developing countries with investment financing and financial advisory services. The fourth part of The World Bank is the Multilateral Investment Guarantee Agency (MIGA), an organization that promotes foreign direct investments in developing countries. The fifth and final organization is the International Centre for Settlement of Investment Disputes (ICSID), an entity that provides arbitration on international investment disputes.
·        Amazon Acquires Connected Security Camera Maker 'Blink'
Amazon bought an Andover, Massachusetts-based company 'Blink' that makes Internet-connected doorbells and security cameras.
The move could help Amazon compete in the fast-growing home security camera market and against similar devices made by Nest, a subsidiary of Google parent company Alphabet.
NATIONAL 
'Heritage Cabinet' to be set up in Odisha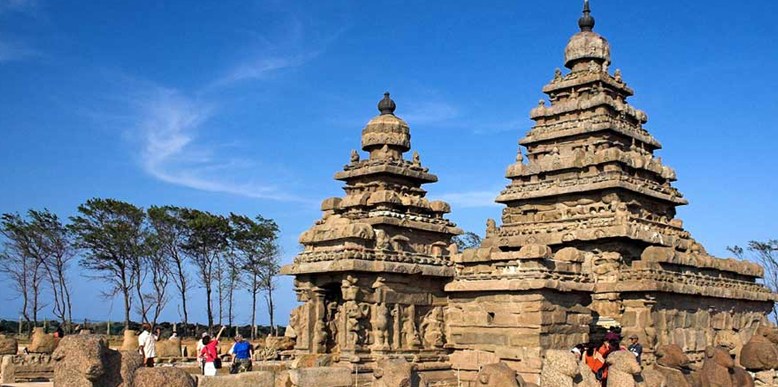 The Odisha government has decided to set up a unique 'Heritage Cabinet' and an Odia Language Commission as part of its move to preserve the relics and monuments in the state and enrich its rich culture and language.
Heritage Cabinet' would be headed by Chief Minister Naveen Patnaik. It would aim to protect ancient monuments, temples and archaeological sites in Odisha, and take steps to preserve the state's culture, language and literature.
Centre releases Rs 167 crore to 9 states for border development
The Home Ministry has released Rs 167 crore to nine states with international border for the development of infrastructure in forward areas.
The states which will benefit include Rajasthan and Punjab, both having international border with Pakistan, and West Bengal and Assam having boundary with Bangladesh.
·        Commercial Flight Nod for Made-in-India Plane Dornier 228
TheDirectorate General of Civil Aviation (DGCA) allowed Hindustan Aeronautics Ltd (HAL)- manufactured Dornier 228 to be used for civilian flights.
The 19-seater aircraft has, till now, been used by defence forces and is the first plane to be made in the country for commercial flights.
HAL can sell this plane to airlines in India and it can be used by them for regional flights under the Indian government's ambitious UDAN (Ude Desh Ka Aam Naagrik) scheme.
·        Indian Boxers won 5 Medals at Galym Boxing Tournament
Indian boxers have claimed three gold, a silver, and a bronze medal at the Galym Zharylgapov Boxing Tournament in Karaganda, Kazakhstan.
In the event, the country's Gold Medal winners were K Shyam Kumar in 49kg, Naman Tanwar in 91kg and Satish Kumar in the 91kg category claimed gold medals.
The19-year-old Naman Tanwar was also adjudged the best boxer of the tournament.
CGPCS Notes brings Prelims and Mains programs for CGPCS Prelims and CGPCS Mains Exam preparation. Various Programs initiated by CGPCS Notes are as follows:-