CHHATTISGARH
Nabard to lend rs 29,245 cr for farm sector
The National Bank for Agriculture and Rural Development (NABARD) would lend Rs 29,245 crore for agriculture activities in Chhattisgarh with focus on 'Per Drop More Crop', Mudra and Skill India (MSME) and climate change in the coming financial year 2018-19.
The State Focus Paper (SFP) highlighting the same and containing farm credit of 29,245 crores
For doubling the income of farmers the NABARD has decided to strengthen the dairy sector in the state. Regarding water conservation under 'Per Drop More Crop', it has decided to promote micro irrigation system and drip kit. MSME (Mudra & Skill India) will be a focus area to increase the subsistence level of farmers, he informed.
Notably, NABARD on August 4, 2017 had also announced that it is going to provide Rs 4489 crore to Chhattisgarh for development of Agriculture and  infrastructure  in rural areas.
This is 34% more than that which was assisted by the Bank in the financial year (2016-17).
The Chhattisgarh Government on March 21 , 2017 had also signed a Memorandum of Understanding (MoU) with NABARD with the latter agreeing to provide loan worth nearly Rs 715 crore for completion of three incomplete major irrigation schemes under Prime Minister Agriculture Irrigation Scheme.
These schemes include– Kelo Major Irrigation Project, Kharang Canal Lining Project and Maniyari Canal Lining, which are to be completed by year 2019 to meet the target. The completion of these projects will expand irrigation facility in 47,685 hectares, officials informed.
Central Government has included 99 important schemes in Prime Minister Agriculture Irrigation Scheme, which includes three big projects of Chhattisgarh.
All these three projects are on the verge of completion. 99% of the works under these projects has been completed, remaining construction works will also be completed soon.
INTERNATIONAL
India and Asian Development Bank (ADB) sign $250 Million Loan
The Asian Development Bank (ADB) and the Government of India have signed a $250 million loan to finance the construction of 6,254 kilometers all-weather rural roads in the States of Assam, Chhattisgarh, Madhya Pradesh, Odisha and West Bengal under the Prime Minister's Rural Roads Program (PMGSY).
The First Tranche Loan is part of the $500 million Second Rural Connectivity Investment Program for India approved by the ADB Board in December 2017.
The program is aimed at improving rural connectivity, facilitating safer and more efficient access to livelihood and socio-economic opportunities for rural communities through improvements to about 12,000 kilometers Rural Roads across the 5 States.
·        India Ranks 6th In The List Of Wealthiest Countries
India ranked sixth in the list of wealthiest countries with the total wealth of 8,230 billion US dollars.
The list was topped by the United States of America, according to a report by New World Wealth.
He was the best-performing wealth market globally in 2017 as its total wealth swelled from 6,584 billion dollars in 2016 to 8,230 billion dollars in 2017, registering a 25% growth.
India ranks 62th in inclusive development index by World Economic Forum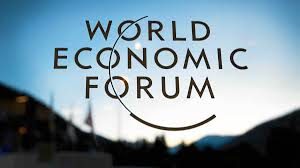 Inclusive Development Index
103 countries
74 –developing countries
India ranked 62th
Three individual pillars — growth and development; inclusion; and inter-generational equity — has been divided into two parts. The first part covers 29 advanced economies and the second 74 emerging economies.
Growth score (6 level)— receding, slowly receding, stable, slowly advancing and advancing.
The top-five most inclusive emerging economies are Lithuania, Hungary, Azerbaijan, Latvia and Poland.
India ranks 72nd for inclusion, 66th for growth and development and 44th for inter-generational equity.
Three parameters -Standard of living-  Environment stability – future generation indebtedness
India is above only from South africa in BRICS countries.
NATIONAL
·        India becomes third largest producer of crude steel
According to a recent report published by World Steel Association (WSA), India overtook the US to become the world's third-largest steel producer in 2018.
China has remained world leader by producing 831.7 MT in 2017, up 5.7% from 786.9 MT in the year-ago period.
Japan is second largest global steel producer.
The Global steel production had reached 1,691.2 MT in 2017, up by 5.3% compared to 2016 when output was 1,606.3 MT.
It includes over 160 steel producers with 9 of the 10 largest steel companies, national and regional steel industry associations, and steel research institutes.
It was founded in July 1967 and is headquartered in Brussels, Belgium.
Stree Swabhiman Initiative launched for Women Health and Hygiene
The Information Technology and Electronics Ministry of the country has announced to launch the new scheme initiative under Stree Swabhiman Drive.
The new initiative has been introduced by the Ministry and CSC to ensure and maintain perfect health for Women and at the same time to maintain Health Hygiene.
Prime Minister to launch Khelo India School Games in the Capital
Prime Minister Shri Narendra Modi will launch the first Khelo India School Games at Indira Gandhi Indoor Stadium in New Delhi on January 31, 2018.
The Khelo India programme has been introduced to revive the sports culture in India at the grass-root level by building a strong framework for all sports played in our country and establishing India as a great sporting nation.
Talented players identified in priority sports disciplines at various levels by a High-Powered Committee will be provided annual financial assistance of Rs. 5 lakh per annum for 8 years.
The Khelo India School Games are being held from 31st January to 8th February, 2018 in New Delhi.
It is being implemented in 150 Colleges and 20 Universities.
Under-17 athletes have been invited to participate across 16 disciplines.
·        India to witness super blue moon with lunar eclipse
India would witness a 'super blue blood' moon between 5:15 PM and 7:37 PM on as the Moon goes from east to west.
Occurring for the first time since 1866, the second Full Moon of the month, often called a Blue Moon, would coincide with a lunar eclipse giving it a blood-red tint, with the Moon also being a supermoon.
·        Indian Navy launches third Scorpene class submarine Karanj
The Indian Navy launched 'Karanj,'the third Scorpene class submarine.
The submarine, constructed by shipbuilder Mazagon Dock Limited (MDL)in Mumbai.
The first of the six Scorpene-class submarines, Kalvari, was commissioned into the Indian Navy by Prime Minister Narendra Modi last month.
He had called its induction a big step in the country's defense preparedness.
On the occasion, Defence Minister Nirmala Sitharaman had called submarine building a sophisticated and exacting craft, which only a handful of countries possess in their industrial capacity.
The second one, INS Khandari, was launched on January 12 this year is currently undergoing sea trials.
The Scorpene submarines are a primary modernization requirement of the Indian Navy, which is currently faced with an ageing submarine fleet, and that too when the Chinese navy has a growing presence in the Indian Ocean.
The technology being used for construction of the Scorpene class submarines has ensured superior stealth features such as advanced acoustic silencing techniques, low radiated noise levels and hydrodynamically optimized shape. These stealth features give it an invulnerability, unmatched by most submarine.
·        Environment Minister Harshvardhan Launches PetaFlop Super Computer
Environment Minister Harshvardhan launched a 8 PetaFlop capacityhigh-performance computer system 'Mihir' in Noida.
The system will be able to predict weather and climate accurately. This will be helpful in addressing the various issues of agriculture operations and fishing in the country.
The system will help the department in predicting severe climate-related calamities and warnings for fishermen.
With the launch of the system, India has joined the elite 30 member group of countries which have this advanced technology.
CGPCS Notes brings Prelims and Mains programs for CGPCS Prelims and CGPCS Mains Exam preparation. Various Programs initiated by CGPCS Notes are as follows:-