CHHATTISGARH
Chhattisgarh recruiting transgender in police force
In a bid to employ transgender people in police force, the recruit drive going on for 4th battalion for constables, 10 transgender of the 40 applied, have cleared the physical fitness test.
Even as Chhattisgarh is the first state in country to have decided to recruit TGs in police force, the applicants have been sweating out to clear the training and fitness sessions.
Police officials said that 40 TGs had applied for the recruitment in police force and the process to absorb them would be similar to the parameters of male or female.
In 2014, the Supreme Court declared transgender people as the third gender and ruled that they have equal privilege over the fundamental rights.
INTERNATIONAL
·        Google launches Android Things for IoT platform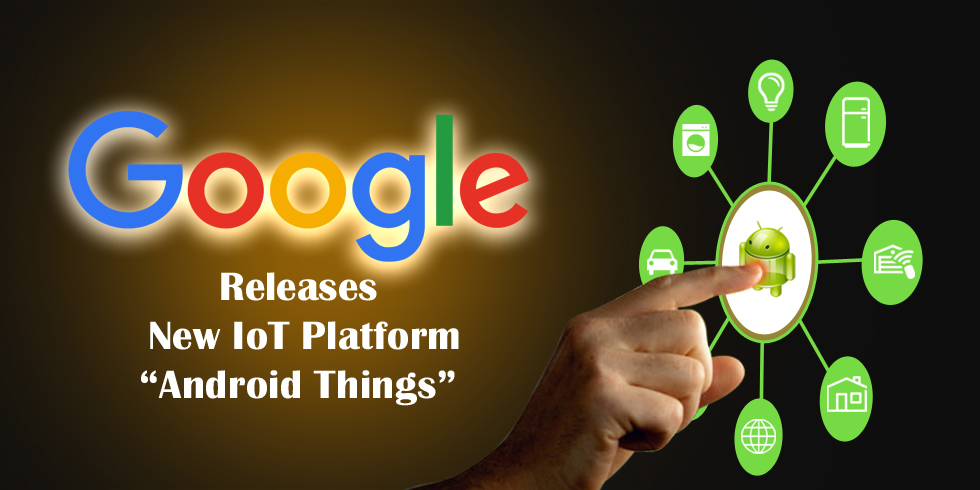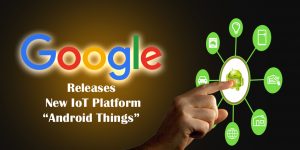 Alphabet Inc's Google launched Android Things (codenamed Brillo),a variant (or spinoff) of an Android Operating System for the Internet of Things (IoT) devices.
Its goal is to enable IoT machines developers to be built faster, cheaper and more secure.
Its goal is to enable IoT machines developers to be built faster, cheaper and more secure.
Android Things It is Android-based embedded operating system Android Things as an IoT OS it is designed to work as low as 32–64 MB of RAM.
It will support Bluetooth Low Energy and Wi-Fi.
·        Israel Withdraws From Race for UN Security Council Seat
Israel withdrew from a race against Germany and Belgium for two seats on the United Nations Security Council in 2019-20.
Israel, Germany and Belgium were competing for two seats allocated to the Western European and Others Group.
Germany and Belgium are now running uncontested, but they still need to win more than two-thirds of the overall General Assembly vote to be elected.
Gk bit – UN Security Council
The Security Council, the United Nations' principal crisis-management body, is empowered to impose binding obligations on the United Nations' 193 member states to maintain peace. The council's five permanent and ten elected members meet regularly to assess threats to international security.
The Security Council comprises five permanent members—China, France, Russia, the United Kingdom, and the United States—collectively known as the P5. Any one of them can veto a resolution. The council's ten elected members, which serve two-year, nonconsecutive terms, are not afforded veto power. The P5's privileged status has its roots in the United Nations' founding, in the aftermath of World War II.
·        India Signs USD200 Million Loan Deal With World Bank For National Nutrition Mission
India signed a loan deal worth $ 200 million with the World Bank for the National Nutrition Mission (POSHAN Abhiyaan). 
The loan would help India in achieving its goal of reducing stunting in children 0-6 years of age from 38.4% to 25% by the year 2022.
A large component of POSHAN Abhiyaan involves gradual scaling-up of the interventions supported by the ongoing World Bank assisted Integrated Child Development Services (ICDS) Systems Strengthening and Nutrition Improvement Project (ISSNIP) to all districts in the country over a 3-year period.
NATIONAL
·        ISRO Develops Atomic Clock for Indigenous Navigation Satellites
The Indian Space Research Organizationdeveloped an atomic clock to be used in navigation satellites. It is supposed to measure precise location data.
Once it successfully clears all tests, the desi atomic clock will be used in an experimental navigation satellite to test its accuracy and durability in space.
At present, ISRO imports atomic clocks from European aerospace manufacturer Astrium (EAMA) for its navigation satellites.
With the development of indigenous atomic clocks, the space agency sure gets a mark of technological advancement.
·        NITI Aayog, Google Sign SoI to Help Grow AI Ecosystem In India
Aiming to foster growth for India's nascent Artificial Intelligence (AI) and Machine Learning (ML) 
NITI Aayog and Google have signed a Statement of Intent (SoI) to work on a range of initiatives to help build the AI ecosystem across the country.
The NITI Aayog has been entrusted to set up a national programme to conduct research and development in frontier technologies such as AI.
Under the aegis of this program, Google will train and incubate Indian AI startups in an accelerator program.
These startups will be mentored and coached by Google and its affiliates.
Cabinet approves plan to double farmers' income
The Cabinet Committee on Economic Affairs (CCEA) chaired by Prime Minister Narendra Modi approved the extension for two more years of a scheme that seeks to double farmers' income by 2022.
The "Green Revolution – Krishonnati Scheme" aims bringing together under one umbrella 11 agricultural schemes besides their effective monitoring.
The scheme, launched last year, was approved for continuation beyond the 12th Plan. It will get the Centre's share of Rs 33,279 crore for three years — 2017-18, 2018-19 and 2019-20.
The major schemes are Mission for Integrated Development of Horticulture (MIDH), National Food Security Mission (NFSM), National Mission for Sustainable Agriculture (NMSA), Sub-Mission on Agricultural Mechanisation (SMAM) and Integrated Scheme on Agricultural Marketing (ISAM).
The other schemes are Submission on Agriculture Extension (SMAE), Sub Mission on Seeds and Planting Material (SMSP), Sub Mission on Plant Protection and Plant Quarantine (SMPPQ), Integrated Scheme on Agriculture Census, Economics and Statistics (ISACES), Integrated Scheme on Agricultural Cooperation (ISAC) and National e-Governance Plan (NeGP-A).
The schemes are aimed at creating and strengthening of infrastructure for production, reducing production cost and marketing of agriculture and allied products.
CGPCS Notes brings Prelims and Mains programs for CGPCS Prelims and CGPCS Mains Exam preparation. Various Programs initiated by CGPCS Notes are as follows:-