CHHATTISGARH
Iocl to Set Up Lpg Bottling Plant In Korba District
Indian Oil Corporation Ltd (IOCL) will be setting up an LPG Bottling Plant at Gopalpur in Korba district of Chhattisgarh, officials informed.
LPG from IOCL Raipur and GAIL unit in Guna ( Madhya Pradesh) will be received through bullet trucks and stored in mounded bullets of capacity 3 x 600MT (total 1800MT). LPG will be pumped from storage bullets to filling shed where cylinders will be filled prior to dispatch through road.
The IOCL has also proposed to set up a LPG Bottling plant  as part of its expansion project at Siltara near Raipur.
The bottling plant  had been proposed on 26.93 acres of land  , officials informed.
The proposed storage is to be constructed on existing land acquired by IOCL from CSIDC.
On the other hand, the Chhattisgarh government has already signed a MOU with Indian Oil Corporation Ltd (IOCL) for developing piped gas infrastructure.
The IOCL is in process of conducting techno-economical study for the planned gas pipeline. This bottling plant will make available clean cooking fuel to the households in the State.
The Central Government has already started laying of the natural gas pipeline from Surat in Gujarat to Paradip Harbour in Odisha. The gas pipeline will pass through Rajnandgaon, Durg, Raipur and Mahasamund districts in Chhattisgarh.
Notably, in January last year, Chhattisgarh was included in the Centre's mega pipeline project for the supply of cooking gas. This was for the first time that the State has been included in the massive gas grid already operational in several states of the country.
INTERNATIONAL
APEC 2017 summit to be held in Vietnam
APEC 2017 is the year-long hosting of Asia-Pacific Economic Cooperation (APEC) meeting to be held in Vietnam.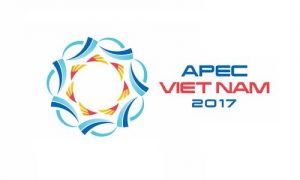 It will culminate with the APEC Economic Leaders' Meeting in Da Nang to be hosted at InterContinental Danang Sun Peninsula Resort.
It marks the second time Vietnam will be playing host to the APEC, having hosted the event previously in 2006.
It is scheduled on 10-11 November.
·       UNHCR to get Mother Teresa Award 2017 for social justice
The United Nations High Commissioner for Refugees (UNHCR) has been named as the recipient of the Mother Teresa Memorial Award for Social Justice, 2017as an acknowledgement of its exceptional work worldwide.
The Mother Teresa Memorial Award for Social Justice, which is instituted in 2005, will be presented to the UNHCR on December 10, 2017.
NATIONAL 
·       India became the first country to partner with Facebook on disaster response
India is the first country to partner with social networking site Facebook on disaster response, Union minister Kiren Rijijuannounced at the inaugural meeting of the 'India Disaster Response Summit', organised jointly by the National Disaster Management Authority (NDMA) and Facebook.
The programme will be piloted in two disaster-prone states – Assam and Uttarakhand.
Cabinet approves Creation of National Testing Agency
The Union Cabinet chaired by Prime Minister Shri Narendra Modi has approved creation of National Testing Agency (NTA) as a Society registered under the Indian Societies Registration Act, 1860, and as an autonomous and self-sustained premier testing organization to conduct entrance examinations for higher educational institutions.
The NTA would initially conduct those entrance examinations which are currently being conducted by the CBSE.
Other examinations will be taken up gradually after NTA is fully geared up.
The entrance examinations will be conducted in online mode at least twice a year, thereby giving adequate opportunity to candidates to bring out their best.
In order to serve the requirements of the rural students, it would locate the centres at sub-district/district level and as far as possible would undertake hands-on training to the students.
GST Council cuts tax slab for 178 items from 28% to 18%
Finance Minister Arun Jaitley that out of 228 items in the 28% tax bracket, 178 have been put into the lower tax category of 18%. It will be applicable from 15th of this month.
Tax rate will be 5% uniform for all AC or non-AC restaurants, except those in hotels with tariffs of more than Rs. 7,500, which will continue to be taxed at 18%. Outdoor catering will be taxed at 18% with ITC.
23rd meeting of GST council, chaired by Union Finance Minister Arun Jaitley, was held in Guwahati.
·       The 2nd edition of National Entrepreneurship Awards hosted by MSDE
The Ministry of Skill Development & Entrepreneurship (MSDE) awarded the National Entrepreneurship Awards 2017 marking the completion of three years of its inception.
This year 15 winners across various categories were awarded.
Winners were given a cash award of Rs 5 lakh(enterprises and individuals) and  10 lakhs(organizations/institutes) along with a certificate and trophy recognizing their efforts of being the change agents in India's development.
·       Government to give proxy voting rights to over 25 million Non Resident Indians
The government has decided to give proxy voting rights to over 25 millionnon-resident Indians (NRIs) spread across the world, Attorney generalKK Venugopal told the Supreme Court.
The Election Commission of India had already recommended that the government take necessary steps to amend the law for NRI voters. It had prepared a report titled 'Exploring Feasibility of Alternative Options for Voting by Overseas Electors' and presented it to the court in October 2014.
·       Telangana Government Declares Urdu as Second Official Language
Telangana Chief Minister K Chandrashekar Rao declared Urdu as the state's second official language.
Every office in the state has an Urdu speaking officer.
The demand to make Urdu a second language had been there for a long time.
CGPCS Notes brings Prelims and Mains programs for CGPCS Prelims and CGPCS Mains Exam preparation. Various Programs initiated by CGPCS Notes are as follows:-