CHHATTISGARH
Govt starts survey to link rivers
The Chhattisgarh Government has commenced survey work for river inter-linking projects in the State, officials informed.
The Government has approved Rs 36.55 crore as the budget  for taking up the survey work for three projects during financial year 2018-19.
A total of five river inter-linking projects had been prepared in the State,They are- Mahanadi-Tandula, Pairi-Mahanadi, Rehar-Atem, Ahiran-Kharang and Hasdeo-Kawai.
Water Resources Minister Brijmohan Agrawal informed that there would be total filling of water in all irrigation dams from river waters. The river-inter linking project is a task in that direction.
He said that during the current financial year, the budget for Mahanadi-Tandula link project is Rs 30 crore, Rs 1.55 crore for Pairi-Mahanadi link and Rs  5 crore for Kodar-Naini link.
The State Water Resources Department is also gearing up to inaugurate and also lay foundation of 72 irrigation projects worth nearly Rs 1400 crore in Chhattisgarh during the next two months, officials informed.
Chief Minister Raman Singh has been invited for inauguration and foundation laying of these projects.
It may also be recalled that the National Bank for Agriculture and Rural Development (NABARD) would lend Rs 29,245 crore for agriculture activities in Chhattisgarh with focus on 'Per Drop More Crop', Mudra and Skill India (MSME) and climate change in the coming financial year 2018-19.
The Chhattisgarh Government on March 21 , 2017 had also signed a Memorandum of Understanding (MoU) with NABARD with the latter agreeing to provide loan worth nearly Rs 715 crore for completion of three incomplete major irrigation schemes under Prime Minister Agriculture Irrigation Scheme.
These schemes include– Kelo Major Irrigation Project, Kharang Canal Lining Project and Maniyari Canal Lining, which are to be completed by year 2019 to meet the target. The completion of these projects will expand irrigation facility in 47,685 hectares, officials informed.
Officials of Water Resources Department informed that Central Government has included 99 important schemes in Prime Minister Agriculture Irrigation Scheme, which includes three big projects of Chhattisgarh.
INTERNATIONAL
Trial run of first India-Bangladesh container train flagged off
The trial run of the first container train between India and Bangladesh was flagged off from Kolkata city.
The train left for Bangladesh with 60 containers loaded with almost 1,200 tonnes of de-oiled cake, used as a raw material for animal feed.
It will pass through Sealdah, Naihati, Ranaghat and Gede in India and Darsana and Ishurdi in Bangladesh before reaching Bangabandhu West station, 117 kilometres off capital city of Dhaka.
·        India third most vulnerable country to cyber threats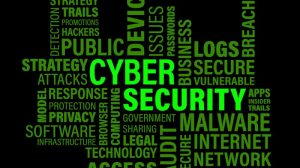 India emerged as the third most vulnerable country in terms of risk of cyber threats, such as malware, spam and ransomware, in 2017, moving up one place over previous year, according to a report by security solutions provider Symantec.
In 2017, 5.09% of global threats detected were in India, slightly less than 5.11% in 2016. The U.S. (26.61%) was most vulnerable to such attacks, followed by China (10.95%), according to 'Internet Security Threat Report'.
The global threat ranking is based on eight metrics — malware, spam, phishing, bots, network attacks, web attacks, ransomware and cryptominers.
As per the report, India continues to be second most impacted by spam and bots, third most impacted by network attacks, and fourth most impacted by ransomware.
NATIONAL
India Ratings ups India's FY19 GDP growth to 7.4%
India Ratings and Research has revised its FY19 GDP growth forecast to 7.4% from 7.1% earlier.
As per the report, FY19 growth will continue to be driven by consumption and associated sectors such as automobiles, cargo handled at major ports.
High Powered Committee to examine the system of conducting Class X and Class XII exam
The Ministry of Human Resource Development has constituted a High Powered Committee to examine the entire system of conducting Class X and Class XII examination conducted by the CBSE with a view to prevent leakages.
Shri Vinay Sheel Oberoi, Retd. Secretary (Higher Education), MHRD will be the Chairperson of the 7 member High Power Committee.
The other members of the committee include Shri Pavnesh Kumar, Prof. J.S. Rajput, Prof. Vasudha Kamat, Prof. Krishna Mohan Tripathy,  Senior representative of DG, NIC   and Joint Secretary (SE-II)
The High-Powered Committee will submit its report by on or before 31.05.2018.
IndusInd first bank to use WhatsApp for basic services
IndusInd Bank has become the first lender to start using WhatsApp enterprise solution to provide basic banking services to customers.
Using the widely-used messaging service, customers can check their balance, obtain a mini statement, check reward points as well as update Aadhaar.
·        CWG 2018: Mirabai Chanu Wins Indias First Gold Medal
Weightlifter and current world champion Mirabai Chanu has clinched India's first gold medal of the 2018 Commonwealth Games. Mirabai Chanu becomes the first Indian to win a gold medal at the Commonwealth Games 2018.
After finishing with the best lift of 86 kg in the snatch round, the 23-year-old finished with a total score of 196 points. Chanu is competing in the 48 kg category. The 23-year-old also set Commonwealth Games records in both Snatch (86 kg) and Clean and Jerk (110 kg) categories.
Ministry withdraws order on 'fake news'
The Information and Broadcasting Ministry withdrew its order, issued late on Monday, under which accreditation of any journalist found guilty of disseminating "fake news" could be cancelled.
This came on directions of Prime Minister Narendra Modi, after outrage from the media and the Opposition.
The notification, which did not define the phrase "fake news," said complaints would be referred to the Press Council of India if they pertained to the print media and to the News Broadcasters Association (NBA) if they related to the electronic media. The regulatory agencies would have 15 days to dispose off a complaint. During the period of probe, the journalist's accreditation would be suspended.
The note further said that on first violation, the accreditation would be suspended for six months, on the second violation for a year and on the third violation, it would be cancelled permanently.
CGPCS Notes brings Prelims and Mains programs for CGPCS Prelims and CGPCS Mains Exam preparation. Various Programs initiated by CGPCS Notes are as follows:-