CHHATTISGARH
2021 census will be done through mobile application
Chhattisgarh chief  secretary R P Mandal said to ensure transparency and correct data collection for 16th Census-2021 will be done through mobile   application.
Data will be collected both online and offline. Information regarding the Census will be provided to all divisional commissioners and collectors through video-conferencing in January next year along with training of district collectors. Registrar General, Government of India will tour Bastar area.
Director, Census Rajat Kumar said enumerators will be using their own mobile phone for census work. Those doing census work with mobile will be given Rs 25000 while those who will do it through paper will be given Rs 17,000 as honorarium.
In the first phase from April 25, to June 2020, the houses will be counted and listed. The complete work will be monitored through web-portal. Revenue and panchayat department officers will be appointed as nodal officers.
INTERNATIONAL
NASA select site Nightingale for observation
NASA has finally selected a sample collection site on asteroid Bennu after the arrival of OSIRIS-REx spacecraft in December 2018. The OSIRIS-Rex mission team has selected the site designated Nightingale, which is located in a crater high in Bennu's northern hemisphere. The team has also selected site Osprey of Bennu as a backup sample collection site.
OSIRIS-REx spacecraft mapped the entire asteroid in order to identify the safest and most accessible spots for the spacecraft to collect a sample so far. The team evaluated close-range data from four candidate sites in order to identify the best option for the sample collection.
Jamaica's 'Tony-Ann Singh' crowned as 'Miss World 2019'
Tony-Ann Singh of Jamaica was announced as the winner of the Miss World 2019 beauty pageant held at the ExCeL London.
She was crowned by her predecessor, Miss World 2018 Vanessa Ponce from Mexico.
23 year old Singh is a Florida state university student and wanted to use her title to work for "sustainable change" for women and their children.
Meanwhile, Ophely Mezino of France and Suman Rao of India were the first and second runners up of the beauty pageant respectively.
Miss World 2019 was the 69th edition of the contest and contestants from 120 countries competed for the title.
US became Indias sixth oil supplier by replacing Kuwait
Ministry of Petroleum and Natural Gas stated that the United States has surpassed Kuwait to become India's sixth-largest oil supplier. The US has supplied 5.4 million tonnes of crude oil during the first six months of 2019-20. Overall, the US supplied 70% more crude to India during April-September.
India began to import crude oil from the US in 2017 as a move to diversify India's import basket beyond the Organization of the Petroleum Exporting Countries (OPEC) nations.
As per the data, India imported around 1.9 million tonnes of crude oil from the US in 2017-18 and 6.2 million tonnes in 2018-19.
Iraq remains as India's top crude oil supplier. It meets almost one-fourth of India's oil needs.
NATIONAL
India expands Indo-Pacific Policy to include Gulf and Africa
India announced that it has increased the area covered by its Indo-Pacific policy to include the western Indian Ocean and the Arabian Sea. This move by the country will include the Gulf states and Africa along with ASEAN. The decision was made at the end of the joint Indian Ocean Dialogue held in New Delhi. The announcement was made by the External Affairs Minister Subrahmanyam Jaishankar. The Indo-Pacific concept moved beyond cultural, economic, and historical linkages to include an overarching strategic imperative.
The dialogue converged two key foreign policy imperatives of India namely, the Act East and Indo-Pacific policy. India's approach to this concept has highlighted that both geographical extremities of the Indo-Pacific and the areas that are covered in between should ideally have their own indigenously evolved approach to the Indo-Pacific.
Exercise Mitra Shakti VII culminated on Pune
The seventh edition of Exercise Mitra Shakti-VII 2019 concluded on 14 December 2019 at Aundh Military Station, Pune. The exercise was held between the Indian Army and the Sri Lankan Army. The exercise is a part of the United Nations peacekeeping forces. The exercise was held from 1-14 December 2019.
The exercise aimed to enhance the operational efficiency and interoperability between the Indian Army and Sri Lanka Army. It promoted the positive relations between the two armies by focusing on sub-unit-level training on counter-insurgency and counter-terrorism operations in urban and rural environments.
Union Cabinet authorises NHAI to set up Infrastructure Investment Trust
The Union Cabinet recently authorizes the National Highways Authority of India (NHAI) to set up the Infrastructure Investment Trust based on the guidelines of the Securities and Exchange Board of India.
AI to monetize completed National Highways that have a toll collection track record of atleast 1 year and the NHAI reserves the right to levy toll on identified highway.
InvIT Trust will be under Indian Trust Act, 1882 and Securities and Exchange Board of India (Infrastructure Investment Trusts) Regulations, 2014.
Indian Passports to have lotus symbol
Lotus will be on Indian Passport according to MEA.
Ministry of External Affairs said it was part of the enhanced security features to identify fake passports and involves using other national symbols as well on rotation.
Apart from the lotus, other national symbols will be used on rotation.
Right now it is lotus and then next month there will be something else.
Govt to sell 100% stake in Air India
The government has decided to sell its entire 100 per cent stake in Air India under the proposed disinvestment process.
The national carrier, which has a debt burden of more than Rs 50,000 crore, has been making a loss for long and as part of revival efforts, the government has decided on disinvestment.
Air India Specific Alternative Mechanism (AISAM) has been reconstituted and the re-initiation of the strategic disinvestment of Air India has been approved.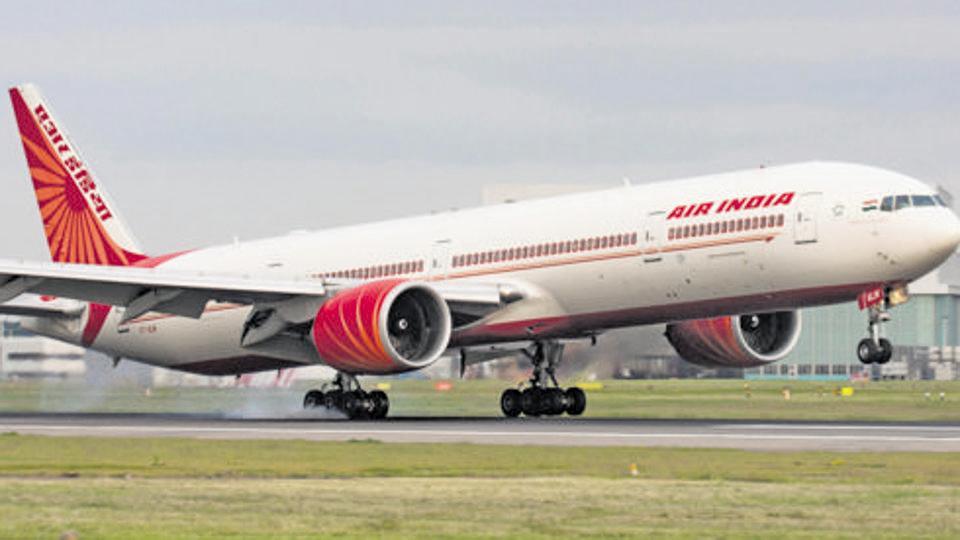 CGPCS Notes brings Prelims and Mains programs for CGPCS Prelims and CGPCS Mains Exam preparation. Various Programs initiated by CGPCS Notes are as follows:-